Natural Skin Care — from the World's Oldest Rainforest
Daintree Essentials is temporarily unable to accept new orders due to a manufacturing upgrade.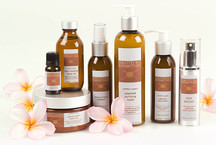 Daintree Essentials is the only skincare range that uses wild, native and natural ingredients from the Daintree Rainforest and Daintree spring water — the purest water in Australia.
Pure healing power — inspired by the world's oldest people
Powerful natural healing properties of rainforest and native plants, certified organic oils, nuts, seeds, superfine ochres and knowledge from the local Aboriginal people create this range. The Kuku Yalanji Aboriginal people have called Daintree home for thousands of years. They know its secrets and are now sharing them with you through Daintree Essentials.
Highly effective formulas — echoing nature, nuturing you
Daintree Essentials incorporates the principals of aroma, colour, phyto and thalasso-therapy in combination with the Kuku Yalanji Aboriginal healing principals. Synergistically combined ingredients balancing the five elements of the earth, water, fire, air and aether to create a unique experience for mind, body, soul and spirit.
Environmentally sustainable and eco-friendly, paraben free, no artificial colour or fragrance, free from mineral oils and petrochemicals, ph-balanced, vegan. Not tested on animals.
Suitable for Men & Women
Feature Product
wild rosella hair mask 250g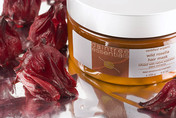 This deep conditioning treatment of Vitamin B enriched Avocado and Coconut oils, Wild Rosella, Ylang Ylang and Orange infused with pristine Daintree spring water, repairs and protects the hair shafts from split ends and brittleness, leaving your hair strong, shiny and healthy. Use weekly as leave-in conditioner. Enjoy the exquisite aroma.
$64.00
More Info